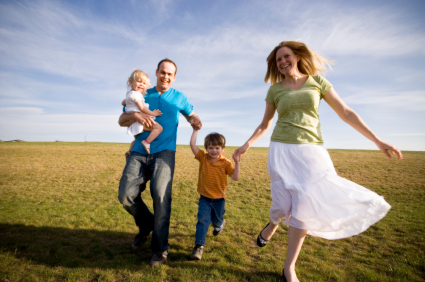 It's holiday season and with Christmas soon approaching it's time to spend some quality time with your family.
Although Christmas is a time to enjoy each others company, it's also a time to show how much you appreciate your loved ones. In western society, we show our affection through gifts and things of that nature.
As a result, the quality of Christmas is very different in each and every household.
Some kids have a great Christmas, whereas others have a mediocre Christmas, and some don't even have a Christmas because their parents are barely making ends meet. This is the harsh reality of the world we live in.
I'm one for preaching spending quality time with your loved ones over buying them expensive ass gifts, but let's face it, we want to give our loved ones the world. We want to show them how grateful we are to have them. Especially if you have children and a family of your own.
As a result, you owe it to yourself and you also owe it to your family to achieve greatness.
If you settle for mediocrity, your entire life gets characterized with the mediocre disease. From mediocre Christmas's to mediocre birthdays, your life will be just another average one.
What I'm trying to get at is, life cant really be enjoyed to its utmost level if you settle.
Hence, you should strive to capture success so you can share it with your loved ones.
With that said, it's time for you to get on your grind and hustle.
Think about your mother. If your mother is like my mother, she probably inspires you on a daily basis.
Your mother probably did everything in her power to make sure you grew up to be a success. She put her life on hold, in order to give you as many opportunities as possible.
She simply put your life over hers.
With that stated, it's your responsibility to repay your mum and all your loved ones. Every loved one that had your back and held you down when times got rough.
Chances are your mom/dad gave up their dreams for you. Hence you have to succeed for them.
Make it your responsibility to achieve your dreams because when you win, they win.
Put them on your shoulders and carry them to the top.
Your parents didn't raise you to be average. Your parents knew you were special, but you lost touch of this somehow. It's time to recapture this flame that makes you, you and use it to create the best life possible.
There's nothing like living life on top of the world and having your loved ones by your side.
We have a new year right around the corner, 2013 is almost here. Either you can continue down the path you are currently on or you can take responsibility for your life and create the life that you and your family deserve.
Make sure your next Christmas and all of the holidays that follow are the best that they can be because our time with our loved ones is truly limited and we owe them greatness, not mediocrity.
So with that said, below are some tips on how you can leave the average life behind once and for all.
1. Paint a clear picture of your dream
I've said it before and i'll say it again, you need clarity. Your mind needs purpose. Form a vision. Envision yourself capturing what it is you desire. After you have done so, lock in. Never lose sight of this vision of yours. Things may get rough and life may get hectic, but keep your eyes glued to the prize. Too many people find themselves living a mediocre life because somehow they let life take their eyes of the prize.
2. Create a blueprint
How are you going to achieve what you are going to achieve? It's time to be strategic. Lay it out. Formulate a plan. Sure, plans never go as planned, however they provide your mind with direction and more importantly they give your mind certainty.
Without a plan, you're just running around hoping that things work out. However, if you plan for success, you will take the necessary steps that will result in success. Point, blank, period.
You don't need to know all the answers, but get a rough idea regarding how you are going to get from point A to point B.
It may seem hard and you may have no idea, but stick with it. Nothing worth having comes easy.
3. Ignore the opinions of others (listen to your own inner voice)
As ironic as it may seem, although you are trying to create a better life for your family, your loved ones may not encourage you as much as you think they should. Some people have great support systems and others don't. But either way, you shouldn't be discouraged.
Your loved ones don't want to see you fail, and hence they will attempt to talk you out of chasing your dream, but you cannot let this stop you. You have to continue…for their sake and for yours.
You see they have gotten so sucked up in mediocrity that they are accustomed to it. They believe that this is all life has to offer. However, you're different because you see the light. It's your job to walk with that light through the darkness and make it out onto the other side.
4. Take massive action
Action is what separates a winner and a loser. Action is what determines if you succeed or fail. You got to win. Failure ain't an option. So take massive action. Don't be afraid. Life ain't cut out for those that are afraid to take charge.
Get over your fears. Attack them head on. The time is now.
5. Work like a maniac
When you're working, you have to work hard. You have to work and then work some more. When you think you've done enough, keep going. Be a machine. Be a performer. Be an achiever.
When you find yourself working, think about your loved ones. Think about the smiles on your kids faces or how proud your mother is going to be when you achieve your dreams. Let this motivate you to surpass any obstacle in your way.
6. Make the necessary changes along the way
When you hit a roadblock, make adjustments. Don't try to take the same route over and over again and expect to reach your destination when there is a roadblock in the way.
The successful person makes the changes that he/she has to make in order to get over any hurdle.
Don't change your destination (dream), change your mode of transportation (your plan).
7. Succeed…and give yourself and your family the gift of success
Succeed. Simply, succeed. Even if your loved ones have passed away, they are still somewhere looking down on you and you owe it to them to succeed.
Everything you go through will be worth it when you have the world in your hands and your family by your side. All the failures you undergo, will be nothing because success will never taste so sweet.
Well there you have it.
Either you're going to be in a very different position this time next year or you're going to be in the same position. The path you choose and where you end up is all dependent on your actions.
So you can keep making excuses or you can get busy.