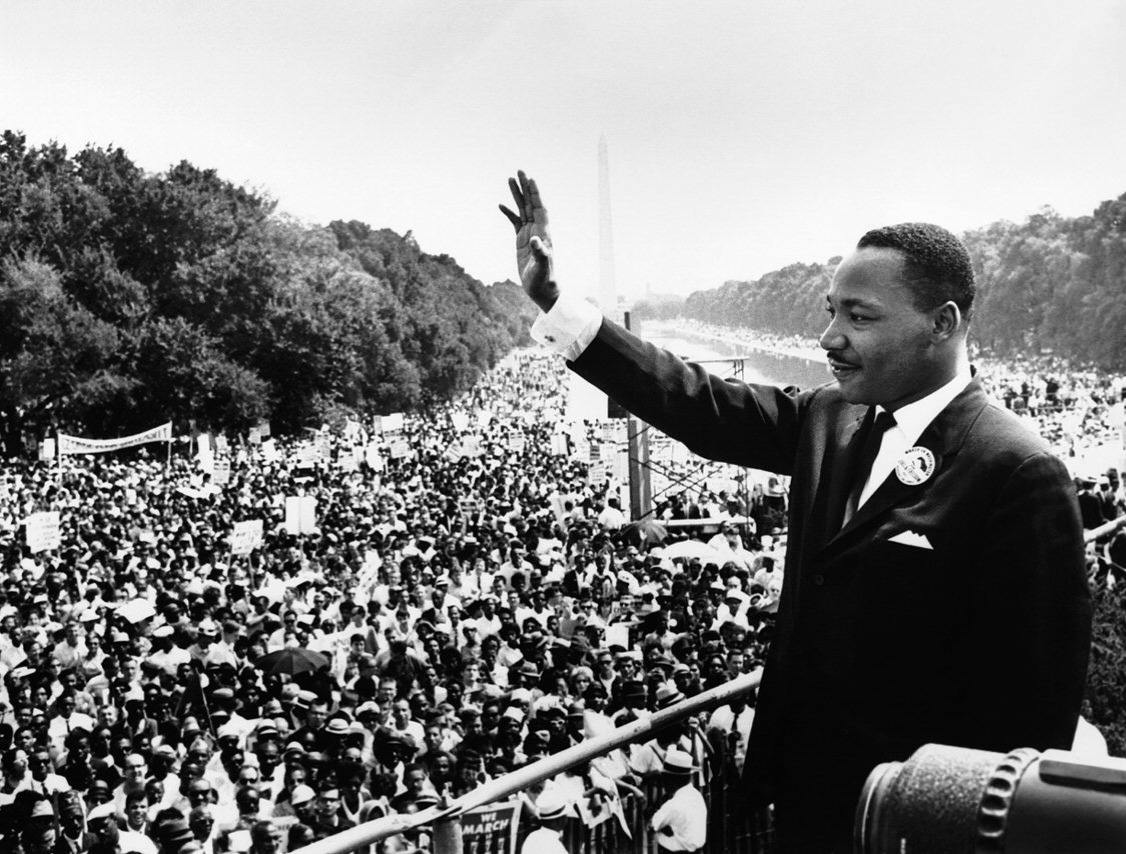 Martin Luther was a true visionary. He was ahead of his time. His actions truly changed the world. He went from being just another average man to someone who went on to receive worldwide recognition. His story goes to show that anybody can become a household name. The world is yours, you just have to take it.
Top 7 Martin Luther King Quotes
1. "Faith is taking the first step when you don't see the whole staircase."
Let me fill you in on a secret. The people that possess faith, will win. No matter what. Action is detrimental for success. Your ability to take action and put yourself out there is going to determine if you succeed in life.
You have to be willing to begin. A lot of people aim to become fully prepared prior to taking action, however you can never be fully prepared. I know it's scary, but it's never as bad as it seems. Sometimes you just have to dive in, head first. You'll learn along the way,
So with that said, if you haven't taken the first step towards your dream yet, now is the time. Just begin.
You're only doing yourself a disservice by not beginning. Time is ticking. Chop, chop.
2. "The ultimate measure of a man is not where he stands in moment of comfort and convenience, but where he stands at times of challenge and controversy."
The height of your success in life is going to be determined by your reaction to failure and obstacles. If you can remain calm and continue to push without getting discouraged, you are going to make it.
Failure is a test. Don't let it break you. You have to fail before you can succeed. View it as a learning process and continue.
The only thing we got in life is our dreams. Once you give up on your dreams, you're just waiting to die.
Keep the flame within you burning. Don't let it die.
3. "An individual has not started living until he can rise above the narrow confines of his individualistic concerns to the broader concerns of humanity."
If you truly want to become great and want to be somebody who people remember for centuries on end, you have to concern yourself with humanity. You have to change the world in some shape or form.
The best way to do this is by extending your reach. The way you go about changing the world is by changing the lives of people.
Serve the people. Serve the masses.
You should aim to help as many people as you can through your profession.
For instance, Steve Jobs created a legacy by doing just that. He used Apple as a means to change the world. His products reached the hands of millions. From a company that started in his garage to a company that is regarded as one of the best companies of our time. Steve Jobs simply extended his reach.
4. "Human progress is neither automatic nor inevitable… Every step toward the goal of justice requires sacrifice, suffering, and struggle; the tireless exertions and passionate concern of dedicated individuals."
Lets face it, the road to success is an uphill battle. It's not going to be easy.
With that stated, you have to be prepared to struggle. You have to be prepared to fail. If you can't deal with these circumstances, you are not fit to succeed.
This is why you should never get discouraged with you fail at something because failure is all apart of struggle and struggle is apart of the process.
5. "Our lives begin to end the day we become silent about the things that matter."
Always be true to yourself. Never bite your tongue for no one. If you feel a certain way, let it be known. Honesty is a very beneficial trait and it will earn you respect.
By being direct and honest with people, you will become a better people person. No one likes a yes man/woman.
Usually the people that are honest are also the ones that possess the most confidence. Therefore increase your honesty if you want to increase your confidence level.
6. "Almost always, the creative dedicated minority has made the world better."
The odds don't mean a thing. Don't ever let anybody talk you out of your dreams. Facts, odds, stories, are all irrelevant. To hell with them.
Who gives a hoot if 90% of businesses fail in the first year, if you want to start a business, you go do it. Screw the odds.
If you're worrying about the odds, you will never amount to anything.
7. "Life's most persistent and urgent question is, "What are you doing for others?"
Your legacy is going to be determined by what you do for others. Remember that. If you want to live on after your last breath, you have to make an impact in the lives of others.